Monster PUMP arm workout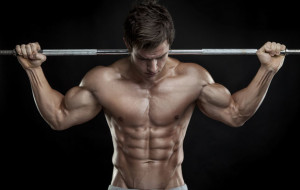 Listen, no matter what anyone says, everyone would like awesome looking arms. That doesn't necessarily mean big, but balanced, muscular, conditioned arms look great in a vest or T-shirt. And guys, women love arms!
So, how do you create a balanced arm? Try this Bicep and Tricep, superset workout. It is awesome!
Exercise                                        Sets & Reps, Tempo, Rest
A1: EZ Bar reverse curls                 5 x 10, 3010, 10secs
A2: Rope pushdowns                       5 x 10, 3011, 45secs
B1: Machine Preacher Curl              3 x 12, 3010, 10secs
B2: Weighted Dips                           3 x 10, 3011, 45secs
C1: Hammer Curls                            3 x 8, 2021, 10secs
C2: French Press                               3 x 15, 2020, 45secs
D1: Seated Inc DB curls                  4 x 8, 3010, 10secs
D2: Close Grip Bench                      4 x 8, 3010, 45secs
With this workout be strict with form. If you don't know what any of the exercises are, ask one of the gym instructors, they will know. Do this for 4 weeks on arm day and you'll see a big difference.